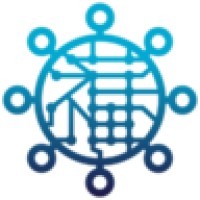 At Phuc Labs, we use robotics to automate the process of identifying, separating, and reclaiming particles from water. We use the latest innovations from machine vision to identify particles in a stream of water, much like different types of packages moving along a conveyor belt in a warehouse. Then we use hardware to "slice" the water and divert it to various destinations; one for water and others for different types of particles.
Filtering and loading jobs...
Get the scoop directly from hiring managers
A live conversation with a hiring manager is 10X better than information on a board.

Join live events & talk 1:1 with hiring managers from 10+ top climate companies that are actively hiring.
Europe Climate Startups Job Fair
Climate Jobs Around the Green Ecosystem
More Engineering Jobs Across Climate
Keep Cool x Terra.do Climate Job Fair
Europe: Climate Startups Job Fair
Get equipped fast with structured climate learning
Learn what you need to feel prepared for your job search in the vast world of climate.

Join our structured, comprehensive climate bootcamp, built by and featuring top climate experts, and scan the entire landscape of challenges and solutions.

Hundreds of senior, successful alumni now work in top climate companies.