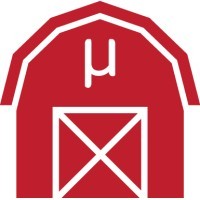 MicroByre is a platform for bacterial domestication. Their automated characterization pipeline gathers the oft-overlooked data that highlights unleveraged bacteria that meet functional industrial criteria. That is, they rapidly find the bacteria with naturally unfussy eating habits and evolution-honed metabolisms that have the potential to convert unrefined biomasses into commodity chemicals at vastly improved efficiencies compared to extant fermentation processes. They select from these functionally de-risked bacteria those which can be directly genetically modified to improve their cost profiles — even if they have never been engineered before. The data from our unique characterization pipeline informs the minimally precise genetic modifications necessary to increase pliability and yield, eliminate nutritional additives, maximize feedstock utilization, and improve contamination tolerance & phage resistance. MicroByre gives biomass conversion a truly competitive edge against petrochemical synthesis.
Filtering and loading jobs...
Operations, Customer Service
Get the scoop directly from hiring managers
A live conversation with a hiring manager is 10X better than information on a board.

Join live events & talk 1:1 with hiring managers from 10+ top climate companies that are actively hiring.
Climate Jobs Around the Green Ecosystem
More Engineering Jobs Across Climate
Keep Cool x Terra.do Climate Job Fair
Europe: Climate Startups Job Fair
Get equipped fast with structured climate learning
Learn what you need to feel prepared for your job search in the vast world of climate.

Join our structured, comprehensive climate bootcamp, built by and featuring top climate experts, and scan the entire landscape of challenges and solutions.

Hundreds of senior, successful alumni now work in top climate companies.