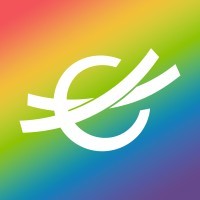 Climeworks develops, builds, and operates Direct Air Capture (DAC) machines to capture CO₂ directly from the air, with 15 machines currently in operation. The captured carbon dioxide can either be recycled and reused as a raw material or completely removed from the air by safely storing it underground, permanently. The raw material, pure CO₂ gas, is used by customers in industries such as commercial agriculture, energy, food and beverage, and automotive, for uses such as carbonated drinks or for producing carbon-neutral hydrocarbon fuels and materials. By using Climeworks' CO₂, customers can reduce their overall emissions as well as lower their dependence on fossil energy.
Filtering and loading jobs...
Sales & Business Development
Get the scoop directly from hiring managers
A live conversation with a hiring manager is 10X better than information on a board.

Join live events & talk 1:1 with hiring managers from 10+ top climate companies that are actively hiring.
Europe Climate Startups Job Fair
Climate Jobs Around the Green Ecosystem
More Engineering Jobs Across Climate
Keep Cool x Terra.do Climate Job Fair
Europe: Climate Startups Job Fair
Get equipped fast with structured climate learning
Learn what you need to feel prepared for your job search in the vast world of climate.

Join our structured, comprehensive climate bootcamp, built by and featuring top climate experts, and scan the entire landscape of challenges and solutions.

Hundreds of senior, successful alumni now work in top climate companies.