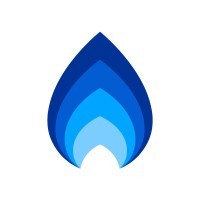 ClearFlame Engine Technologies
ClearFlame Engines is a startup company based in Chicago, IL. The ClearFlame technology enables heavy-duty engine manufacturers to produce engines at lower cost, while simultaneously providing their customers with higher performance and fuel cost savings. We're breaking the paradigm that ties heavy engines to petroleum fuels by 'taking the Diesel out of the Diesel engine'​. Our engine modification enables Diesel engines to run on cleaner burning, sootless fuels in the most efficient manner, unlocking benefits in cost savings, performance, and air quality. We view our technology as being applicable wherever Diesel engines are used - including big markets like heavy duty transportation and distributed power generation, as well as marine, agriculture, construction, mining, and locomotive applications.
9
job(s) at ClearFlame Engine Technologies
Filtering and loading jobs...
Get the scoop directly from hiring managers
A live conversation with a hiring manager is 10X better than information on a board.

Join live events & talk 1:1 with hiring managers from 10+ top climate companies that are actively hiring.
Climate Jobs Around the Green Ecosystem
More Engineering Jobs Across Climate
Keep Cool x Terra.do Climate Job Fair
Europe: Climate Startups Job Fair
Get equipped fast with structured climate learning
Learn what you need to feel prepared for your job search in the vast world of climate.

Join our structured, comprehensive climate bootcamp, built by and featuring top climate experts, and scan the entire landscape of challenges and solutions.

Hundreds of senior, successful alumni now work in top climate companies.