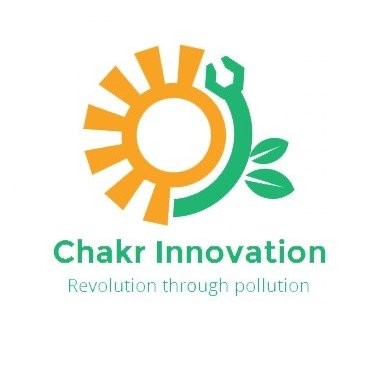 Chakr Innovation develops solutions that make the energy production more sustainable and environment friendly. We are a team of engineers and innovators from IIT Delhi. Our first product deals with the problem of unrestrained emissions from diesel engine generators. Even among these emissions, soot (Carbonaceous nano-sized matter) especially poses tremendous risk to public health due it's carcinogenic nature. Additionally, this particulate matter is so small that it can easily enter the lungs and bloodstream and have been linked to a wide range of serious health effects, including premature death, heart attacks and strokes; bronchitis and aggravated asthma among children. It is a matter of great concern, for India in particular, where air pollution is the fourth largest cause of deaths.
2
job(s) at Chakr Innovation
Filtering and loading jobs...
Get the scoop directly from hiring managers
A live conversation with a hiring manager is 10X better than information on a board.

Join live events & talk 1:1 with hiring managers from 10+ top climate companies that are actively hiring.
More Engineering Jobs Across Climate
Keep Cool x Terra.do Climate Job Fair
Europe: Climate Startups Job Fair
VentureSouq x Terra.do Job Fair
Coatue x Terra.do Job Fair
Get equipped fast with structured climate learning
Learn what you need to feel prepared for your job search in the vast world of climate.

Join our structured, comprehensive climate bootcamp, built by and featuring top climate experts, and scan the entire landscape of challenges and solutions.

Hundreds of senior, successful alumni now work in top climate companies.