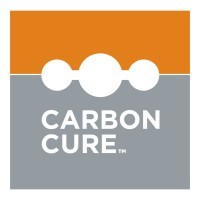 CarbonCure manufactures a carbon dioxide (CO₂) utilization technology that introduces captured CO₂ into fresh concrete to reduce its carbon footprint. Once injected, the CO₂ undergoes a mineralization process and becomes permanently embedded. This results in economic and climate benefits for concrete producers—truly a win-win. CarbonCure's innovative carbon removal technology is a direct way to reduce embodied carbon, or the carbon footprint of the manufacturing and transportation of building materials. The technology is retrofitted into concrete plants without disrupting operations and seamlessly integrates with existing batching processes. With CarbonCure, architects, engineers, contractors, developers and building owners have an easy way to reduce embodied carbon without making compromises. Building with concrete made with CarbonCure reduces CO₂ by an average of 15 kilograms per cubic metre (25 pounds per cubic yard).
2
job(s) at CarbonCure Technologies
Filtering and loading jobs...
United States, Florida, USA, Remote
Sales & Business Development
Get the scoop directly from hiring managers
A live conversation with a hiring manager is 10X better than information on a board.

Join live events & talk 1:1 with hiring managers from 10+ top climate companies that are actively hiring.
Climate Jobs Around the Green Ecosystem
More Engineering Jobs Across Climate
Keep Cool x Terra.do Climate Job Fair
Europe: Climate Startups Job Fair
Get equipped fast with structured climate learning
Learn what you need to feel prepared for your job search in the vast world of climate.

Join our structured, comprehensive climate bootcamp, built by and featuring top climate experts, and scan the entire landscape of challenges and solutions.

Hundreds of senior, successful alumni now work in top climate companies.