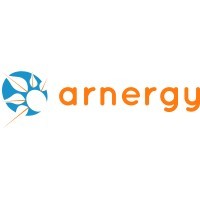 ARNERGY, a cleantech company, design , manufacture and commoditised rent to own solar energy solutions providing, affordable, reliable and clean electricity for commercial, residential and rural electrification applications globally. We custom design solar energy systems for commercial and residential clients using tried and tested, intelligent solar energy system ensuring Nigerians have 24/7 power in their homes while reducing operating expenses of Nigerian businesses saving them huge costs otherwise spent on diesel/petrol generator maintenance and increased revenue otherwise lost to cut in production.
Filtering and loading jobs...
Get the scoop directly from hiring managers
A live conversation with a hiring manager is 10X better than information on a board.

Join live events & talk 1:1 with hiring managers from 10+ top climate companies that are actively hiring.
Climate Jobs Around the Green Ecosystem
More Engineering Jobs Across Climate
Keep Cool x Terra.do Climate Job Fair
Europe: Climate Startups Job Fair
Get equipped fast with structured climate learning
Learn what you need to feel prepared for your job search in the vast world of climate.

Join our structured, comprehensive climate bootcamp, built by and featuring top climate experts, and scan the entire landscape of challenges and solutions.

Hundreds of senior, successful alumni now work in top climate companies.