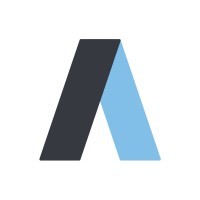 Amperon is a provider of smart meters to deliver real-time energy data forecasts. There over 70M smart meters currently installed in the country, collecting 15 minute resolution electricity data for every type of ratepayer (including residential, commercial, and industrial). The data has been relatively untapped for the past decade, and Amperon is leveraging it to charge forward and bring AI to the energy world to usher in the smart grid of the future.
Filtering and loading jobs...
Houston, TX, USA, Remote, New York, NY, USA
Remote, New York, NY, USA
Software Engineering, Other Engineering
Remote, New York, NY, USA
Houston, TX, USA, Remote, New York, NY, USA
Sales & Business Development
Sales & Business Development, Customer Service
Get the scoop directly from hiring managers
A live conversation with a hiring manager is 10X better than information on a board.

Join live events & talk 1:1 with hiring managers from 10+ top climate companies that are actively hiring.
Climate Jobs Around the Green Ecosystem
More Engineering Jobs Across Climate
Keep Cool x Terra.do Climate Job Fair
Europe: Climate Startups Job Fair
Get equipped fast with structured climate learning
Learn what you need to feel prepared for your job search in the vast world of climate.

Join our structured, comprehensive climate bootcamp, built by and featuring top climate experts, and scan the entire landscape of challenges and solutions.

Hundreds of senior, successful alumni now work in top climate companies.